16feballdayChakra Activation to Awaken Your Energy Body!Kripalu Yoga Center, 57 Interlaken Road, Stockbridge, MA 01262
Event Details
Chakra Activation to Awaken Your Energy Body
Click Here to Join Anodea at Kripalu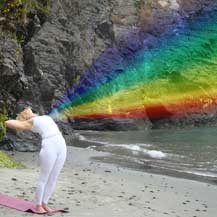 This class is for all levels!
Learn how to activate your chakras to harvest the energy within, through a unique combination of yoga postures and bioenergetic techniques. Anodea Judith, best-selling author and world-renowned teacher of the chakra system, has developed a method for awakening and enhancing your energy body and channeling that energy into specific chakras.
Flow through the liberating current of the chakras using yoga, chanting, meditation, partner work, and illuminating discussions on the psychology of the chakras. Suitable for beginners and advanced practitioners alike, this program offers you a deeper sense of yourself and a potent set of tools for growth.
Click Here to Join Anodea at Kripalu
Time

february 16 (Friday) - 19 (Monday)
Organizer
Kripalu Yoga Centerregistration@kripalu.org 1-800-741-7353