05novalldayCreating on Purpose1440 Multiversity, 800 Bethany Drive, Scotts Valley, CA 95066
Event Details
A CHAKRA MAP FOR MANIFESTING YOUR DREAMS: CREATING YOUR LIFE ON PURPOSE
In Creating on Purpose, we at last have the more subtle principles underlying the laws of manifestation and the profound use of the chakra system in implementing them. This book [and program] offers direct access to the inner spiritual resources of the creative process. —Michael Bernard Beckwith, author of Life Visioning.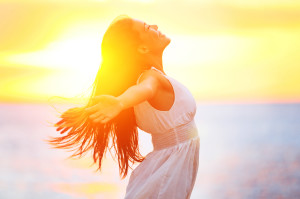 For everyone!
These extraordinary times are asking each of us to roll up our sleeves and manifest a better world. Whether that means reaching for personal dreams or serving the greater good, this program offers a step-by-step plan to accomplish both.
Using a map of the chakra system, Anodea Judith expertly guides you through the chakras from the top down. You learn how blocks in each chakra keep you from manifesting your true purpose. Based on Anodea's book Creating on Purpose, this program gives you practical tools to remove those blocks, eliminate negative beliefs, free your creativity, fulfill your heart, engage your passion, and bring your dreams into reality.
You can apply this process to any dream—for the rest of your life—and for the betterment of our world.
Please Note:
Tuition includes a copy of Creating on Purpose.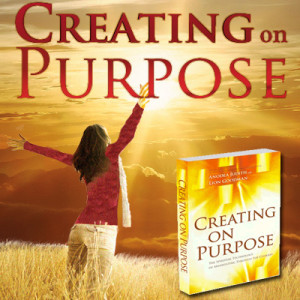 "I have a deeper knowledge of who I am, what beliefs have hindered me, and what to do next. I felt supported, encouraged, and empowered." ~Jessica Phillips
Anodea Judith has offered this workshop throughout the world to rave reviews, with past participants commenting, "I am fulfilling my wildest dream," and "I smashed through my limiting beliefs."
If you feel stuck in your life, simple obstacles may be preventing you from creating what you want. In this workshop, learn tools, techniques and practices to clear the obstacles at each chakra and catapult you into the life you want. These four days will set your world on fire, enabling you to create miraculous results.
Your chakras hold the energetic patterning that shapes your choices. Creating on Purpose provides a concrete, step-by-step program for utilizing these energies to manifest your highest possibilities." —Donna Eden, Author of Energy Medicine
Time

november 5 (Sunday) - 10 (Friday)
Location

1440 Multiversity

800 Bethany Drive, Scotts Valley, CA 95066
Organizer
1440 Multiversityreservations@1440.org 1-831-431-8868